Day 2 :
Keynote Forum
Howard University, USA

Biography:
Dr. Talbert began her vocation in public health working to empower communities regarding the importance of preventative diseases, promoting healthy lifestyles, and working on health disparities initiatives. While serving in the community, Dr. Talbert began working in higher education. She has worked as an educator, academic mentor, researcher, consultant, and held multiple leadership positions. She established the Center for Professional Academic Consulting, LLC, which is dedicated to supporting institutions promote academic excellence by obtaining and maintaining accreditation. In 2015, Dr. Talbert joined Howard University to serve as an Associate Professor and now serves as the Associate Dean. Dr. Talbert holds a Bachelor's degree in Ethnic Studies and Human Services Administration, a Master's degree in Higher Education Administration with emphasis on Accreditation, a Master's degree in Public Health, and Doctor of Philosophy in Public Health. She is certified as a Health Education Specialist, Public Health Administrator, Wellness Practitioner, and Public Health Nutritionist.
Abstract:
High disease prevalence rates continue to significantly impact illness and mortality rates of American children. Therefore, an investigation of specific identifiable risk factors, which may be associated with negative health outcomes among children's groups, may therefore be warranted. A large randomly drawn sample (N =422,599) of boys (n = 198.960) and girls (n = 223,639) ages 4 to 12, was examined in this research study to test for the association between disease prevalence and the factors of Healthcare Quality, Household Income, Race, and Gender. The Pearson Chi-Square test for Association was applied to measure for significant variable associations in this research study. This research study examined inpatient admissions for pediatric patients using the Kids´ Inpatient Database (KID), Healthcare Cost and Utilization Project (HCUP), Agency for Healthcare Research and Quality (AHRQ, 2016). The results of this study found that there were statistically significant associations between negative disease outcomes and identifiable risk factors, which were investigated (p< .05). The findings from this research study provide support for establishing the initiatives that may assist in reducing disease and illness rates among children's groups.
Keynote Forum
Kobe International University, Japan

Biography:
Professor Masatsugu Tsuji received Ph.D. in Economics from Stanford University in 1976. He is currently professor at Kobe International University. His serves include visiting professors of Carnegie Mellon University, US and National Cheng Kung University, Taiwan; Board of Director, International Telecommunications Society; Editorial Board, Journal of International Society of Telemedicine and eHealth, and Smart Homecare Technology and TeleHealth; coordinator of e-Health Economics, ISfTeH. Current research focuses on economic evaluation of telemedicine and e-Health. He has been consulting the Japanese Government and local governments for implementing telemedicine projects.
Abstract:
The regional medical information network connects medical institutions in the region to share residents' medical data such as images of x-ray and endoscope, diagnosis, past history of medical treatment, medication, and so on. As a result, it leads to promote efficiency and reduction of medical expenditure by preventing double medical checks or medications. Toward the age of big data or AI, the network becomes more important. This paper is based on the field research on regional medical information networks in Japan and compares their aims, operation, information systems, and effects to medical institutions, clinics, and residents. Cases compared are Ajisai (hydrangea) Net in Nagasaki, Japan, and Healthix in In New York, US. Ajisai Net connects 282 hospitals and clinics in the regions and about 50,000 residents are registered. One of its characteristics is for clinic to access to medical data of patients who were transferred to large hospitals and see their real time medical situations. The costs to clinics include initial fees which are JPY 83,000 (USD750) and monthly fees amounted to JPY4,000 (USD36). The network of Healthix connects about 500 medical institutions which share the health records of 18 million residents which include diagnosis, medication, examinations, allergy, and so on. In addition to prevention of double medical examination, or double medication, the network contributes to the promotion of efficiency of medicine, and the data accumulated in the network is used for "Population Risk Management" to predict diseases. This study is to examine the economic analysis of regional medical information system.
Keynote Forum
Seoul National University, South Korea

Biography:
Dr Bo-Hyoung Jin is working as a Head Professor of the Department of Preventive & Social Dentistry, School of Dentistry at Seoul National University.
Abstract:
Objectives: The aim of this study was to evaluate the degree of remineralization over time after application of fluoride varnish with and without tricalcium phosphate (TCP).
Methods: This in vitro study used extracted bovine lateral incisors without dental caries. Artificial lesions were created in the enamel specimens. The amount of mineral loss (ΔFbefore) was measured using quantitative light-induced fluorescence (QLF). Test fluoride varnishes (10 mg) were applied to the enamel surface of the specimen and dried for 4 min. No fluoride varnish was applied to the specimens in the control group. Each group was randomly assigned 12 specimens, and remineralization was allowed to occur to different time points (0.5, 1, 3, 6, 12, and 24 h) in each group. Specimens were washed with distilled water and dried with compressed air for 3 s. ΔFafter was determined using QLF.
Results: When fluoride varnish containing TCP was applied for up to 6 h, the amount of mineral loss significantly increased, and when non-TCP fluoride varnish was applied for up to 12 hours, the amount of mineral loss significantly increased ( P <0.05). However, the amount of mineral loss was higher in the control group. The difference between ΔFbefore and ΔFafter (ΔΔF) increased over time. There was a significant difference between the TCP group and the control group after 6 h. The non-TCP group showed a significant difference after 24 h compared to the control group. After 12 h, significant differences were observed in the TCP group compared to both the non-TCP and control groups.
Conclusions: This study showed that the degree of remineralization increased gradually over time after fluoride varnish application compared to the control group. In particular, fluoride varnish containing TCP showed better remineralization capability than varnish without TCP.
Healthcare Management | Obesity and Health Risks | Adolescent Health | Nutritional Health | Cardiovascular Diseases
Location: Bleriot 1
Chair
Patricia Y. B. Talbert
Howard University, USA

Co-Chair
Masatsugu Tsuji
Kobe International University, Japan
Session Introduction
Eagle Matrix Consulting Co. Ltd, Japan

Biography:
Mr Yoshitio is the CEO of Eagle Matrix Consulting Co., Ltd. and also an Associate Professor at Keio University, Graduate School of Media and Policies. Earlier he worked as a Project advisor of Healthcare New Frontier division, Kanagawa prefecture government. He was an Expert Adviser at Cabinet office, Council for Science, Technology and Director of Japan lifetime learning association.
Abstract:
The aim of this presentation is to discuss how to further develop the next generation of public health by applying precision health approaches.
Currently, there are two weaknesses in Japanese public health; lack of personalised interventions, and morbidity data. Without morbidity data, community and personal health conditions and trends are not recorded and observed, ultimately leading to delayed intervention. Without the knowledge of public health trends, personalised intervention becomes extremely difficult.
In order to strengthen the existing public health concerns, integration of precision health research frameworks and technological developments are necessary. Through technological developments, accumulating individual health data becomes more efficient, leading to more precise visualation, understanding, and control of a individuals health condition.
We argue that the integration of precision health approaches into public health studies will make both the general and high-risked population-based and one-to-one personalised intervention possible, strengthening public health in Japan. Such intervention will also make it possible for the future high-risk population. Through precision health, population-based approaches will become more specified and targeted, funneling down to an individual. Furthermore, analysis of integrated data acquired through innovative technological developments will allow for prediction of an individuals onset and progression of disease. The integrated data will also shed light on people who are more conscious for healthcare. It will change the recruiting process for public health research and intervention.
Eagle Matrix Consulting Co. Ltd, Japan

Biography:
Dr. Ikuko Tomomatsu has Graduated from Barts and The London, School of Medicine and Dentistry, University of London in 2012. She started her career as a researcher at a clinic in Japan and has conducted projects regarding integrated community care system and home medical care. In 2016, she joined Eagle Matrix Consulting Co. Ltd, and has led projects of integrated community care system and home medical care as a public health specialist.
Abstract:
The aim of this presentation is to discuss how precision health approaches can be used to develop cohort studies.
Technological developments have accelerated precision health studies, making it possible to accumulate detailed data on individuals' health conditions. Moreover, these data can more precisely visualise all health conditions. These conditions provide individuals with particular settings that enable them to grasp their own bodily conditions and, thereby, control them.
Cohort studies focus on the inter-relationships between factors that may influence individuals' health. As such, precision health approaches and perspectives seem to assist existing cohort studies by adding further factors that can be collected by newly developed technologies. Considering the progress in precision health, it is important to apply precision health to cohort studies. To explore how precision health approaches can be applied to cohort studies, 11 major cohort studies in Japan were examined in terms of their study framework.
Two provisional perspectives emerged: 1) By applying precision health approaches, the health-related data in traditional cohort studies will be integrated into more detailed data sets as genome data, family history, life-log and environmental factors, and 2) existing cohort studies tend to focus on people requiring behaviour changes in order to improve their health. However, these studies have not developed indices to evaluate people with positive health behaviours and who have controlled their health condition. We argue that it is fundamental for future cohort studies to establish an index to evaluate whether or not people are succeeding in terms of health improvement.
University of Calgary in Qatar, Qatar Hamad General Hospital, Qatar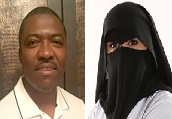 Biography:
Dr. Emmanuel Ngwakongnwi, is an Assistant Professor at the University of Calgary in Qatar. He obtained his PhD in Health Services Research from the Department of Community Health Sciences at the University of Calgary in Canada in 2011. He is a member of the WHO Collaborating Centre (WHOCC) in Calgary as well as a member of IMECCHI.
Ms. Shaikha Al Qahtani is the first Qatari Director of Nursing and Wound Care Management at Hamad General Hospital (HGH). She oversees Nursing and Wound Care Management for ambulatory care services in the hospital's OPD and surgery unit, as well as Hamad Medical Corporation's (HMC) Bone and Joint Center and Fahad Bin Jassim Dialysis Center. She is a member of the American College of Wound Care and Tissue Repair (AWCT).
Abstract:
Aims: In this study, we use the same data to examine the prevalence of overweight and obesity among patients attending wound care at Hamad General Hospital and describe associated health conditions.
Methods: We surveyed patients who received wound care services at the Hamad General Hospital from January 2015 to February 2016. Self-reported height and weight was used to compute Body Mass Index (BMI). Respondents with BMI between 25 and 30 kg/m2 were grouped as overweight, whereas those with BMI ≥ 30Kg/m2 were classified as obese. The study sample of 111 patients was generated from a database of wound care service users, collected and maintained on site to facilitate service planning. We administered a client satisfaction questionnaire, modified to include questions on socio-demographic characteristics, and health status including diagnosis with chronic conditions.
Results: In total 81 of the 111 eligible participants responded to the survey, giving a response rate of 73.0%. The mean age of respondents was 44.5 years. A majority of respondents were male (65.4%), born outside of Qatar (75.3%), married (70.4%), had a college or university degree (40.7%) and were employed (61.7%). The prevalence of overweight and obesity was 29.9% and 40.7% respectively. Obesity was prevalent among males (23.5%) compared to females (17.3%). A similar pattern was observed for overweight. Diabetes and high blood pressure were the most prevalent chronic conditions (45.7% and 24.7%) among respondents.
Conclusions: In the study cohort, patients attending wound care services were mostly obese or overweight. Chronic conditions, especially diabetes and high blood pressure appear to cluster around obese or overweight respondents compared to those with normal weight.
Kanagawa Center for Clinical Research and Strategy, Japan

Biography:
Ms. Madoka Takeuchi graduated from Columbia University, Mailman School of Public Health with a Master of Science in Biostatistics. Her specialties include clinical trial design and methodology. After obtaining her Masters, she worked as a biostatistician with several university hospitals, academic institutions and pharmaceutical companies. She is currently a lecturer at Keio Unversity a senior research fellow at Kanagawa Center for Clinical Research and Strategy and a consultant for several ongoing research studies.
Abstract:
Kanagawa is one of the smallest prefectures in Japan and is located south of Tokyo. In contrast to the area, Kanagawa is the 2nd most populated prefecture with about 9 million citizens, simliar to the population of Switerzland and Austria. In the 1970s, the population of people 70 years and older comprised a small portion of the total population, however, it is expected that in 2050, over 30% of the population will be over 70 years old, making Kanagawa a super-aging population. To address the challenges of the increasing aging population, Governor Yuji Kuroiwa introduced the ME-BYO concept. ME-BYO evaluates an individual`s state of health to effectively and efficiently prevent, treat and control disease, ultimately leading to prolonged "healthy longevity." No matter how sick or healthy an individual may be, the individual can always strive to be healthier. Along with the ME-BYO concept, Kanagawa Prefecture has a mission to develop and integrate innovative healthcare technologies driving changes toward a more efficient healthcare system. Advanced innovative medical technologies such as regenerative medicine to cure diseases and Robotics/exoskeleton suits to aid and assist in care of the elderly are examples of strategies to extend healthy life expectancy. In addition to research and development of innovative interventions, Kanagawa is focusing on strengthening the educational program for medical and nonmedical healthcare professionals.
Beirut Arab University, Lebanon

Biography:
Dr. Germine El Kassas works as an Assistant Professor of Nutrition and Coordinator of Nutrition and Dietetic Department, Faculty of Health Sciences at Beirut Arab University. Graduated from the faculty of Medicine – Alexandria University with excellent degree. She earned her Master and PhD in public health majoring nutrition from Alexandria University/ Egypt. Besides her academic work at the University of Alexandria, worked as a nutrition consultant in a number of major hospitals and specialized centers in Alexandria or about 10 years.Has several publications in the following Research areas: Appetite control, Obesity and its co-morbidities including diabetes and hypertension Malnutrition among children and adolescents Member in the Egyptian society for the study and management of obesity: EMASO and Member in the medical association for the study of obesity: MASMO
Abstract:
The transition into university life is usually coupled with a combination of stressors, which can have a negative impact on body image satisfaction, physical and mental wellbeing particularly among females. Body image is a multidimensional concept including psychological, social, and lifestyle factors. There is a scarcity of data concerning body image determinants among Lebanese university students. Therefore, the present study has been conducted aiming at investigating the prevalence of body image concern and its associated determinants among female university students. Through a cross-sectional survey, a sample of 465 females recruited from 3 campuses of Beirut Arab University located in Beirut, Chouf and North Lebanon. Data were collected using an interview questionnaire to assess various sociodemographic, lifestyle, and dietary factors. Anthropometric indicators included body mass index and waist circumference. The existence of body image concern was evaluated using the body shape questionnaire (BSQ16). Analysis of data has shown that 47.8% of the studied sample had body image concerns including 25.4%, 14.8%, and 8.2% with mild, moderate and marked body image concerns respectively. Multivariate logistic regression analysis revealed that being overweight or obese adopting dieting practices and studying a health-related major, were significantly associated with body image concerns. The present data had shown a relatively alarming prevalence of body image concern that should be targeted and modified. More importantly, the present results pinpointed towards the role of overweight/ obesity in raising the body image concerns. The study findings call for tailoring culture-specific intervention programs which enable students to improve their self-acceptance and lead a healthy lifestyle.
Pontificia Bolivariana University, Colombia

Biography:
Abstract:
The progressive increase in the use of communication technologies has generated an interest in the scientific community about the effectiveness and the patient's perception of these strategies for health intervention. The objective of this study was to evaluate the perception of an e-Health intervention to increase medication adherence in patients with the occlusive arterial disease. A qualitative investigation was carried out in which four focus groups were performed with the participation of 43 patients. For the treatment of the data a content analysis was performed using the software Atlas TI.7. The main result was a favorable perception of the e-health intervention. Additionally, the following descriptive categories were obtained: perception of the disease, medication taking, perception of the health system, support networks, use and appropriation of the technology, and strategies for adherence. The emotions, experiences and opinions related to the disease and its treatment were used in the description of these categories. It is concluded that the use of text messages is a promising, efficient and sustainable tool to promote drug adherence in patients with occlusive arterial disease.
Holy spirit University of Kaslik, Lebanon

Biography:
Zeinab Samhat's great passion in life is encouraging and assisting others to adopt healthy eating habits and lifestyle. She graduated from Global University with a Bachelor Degree in Nutrition and Dietetics and became a Registered Dietitian following her internship at Bahman Hospital. With a lifelong interest in scientific research for the prevention of chronic diseases through nutrition, she continued her studies at the Holy Spirit University of Kaslik, receiving a Master Degree in Clinical Nutrition in July 2017. Zeinab is currently a Clinical Dietitian in private Clinics in Beirut, helping her patients to improve their health and wellbeing.
Abstract:
Night shift work leads to a dysregulation of sleeping patterns and abnormal eating habits which can negatively affect health.Thus the objective of this cross-sectional study was to evaluate the association between night shift work,eating habits and the risk of metabolic syndrome in Lebanese nurses.
A total of 307 nurses,males and females, aged 24 to 45 years were recruited from 5 hospitals localized in Beirut.Data about demographic and professional characteristics,eating habits and daily intake of 11 food and beverage items were collected through a validated questionnaire.Body Mass Index and waist circumference were determined.Data were analyzed using the SPSS (version 22).In order to study the relation between night shifts,eating habits and the risk of metabolic syndrome,khi-2 test,t-test and logistic regressions were used.
The majority of nurses(78,2%) had irregular meals timing with a significant decrease in the number of complete meals consumed during the day and an increase in the number of snacks consumed during night (p<0,05).The most consumed snacks during night were sweets for 50 % of nurses and potatoe chips for 34,4 %. About 84% nurses didn't practice any physical activity and 50,8% had a BMI > 25kg/m2.Independently of eating habits, the BMI and waist circumference increased with the number of years of work (r=0,175; p<0, 05) and the cumulative number of night shifts over the entire work history (r=0,135;p< 0, 05).
The findings of this study highlighted that night work contributed to abnormal eating patterns and increased the risk of metabolic syndrome in Lebanese nurses.However the risk of metabolic syndrome is not related to eating habits.Hence the need for further research studies to be carried out to better understand the mechanism by which night work increases the risk of metabolic syndrome in nurses.However,it is important to develop nutritional plans that can prevent and reduce the physical symptoms associated with night shift work.
General Board of Global Ministries, Zimbabwe

Biography:
Mr. Moses Alikali is a Monitoring and Evaluation Specialist with vast experience in HIV/AIDS, Malaria, Family Planning, OVC, Maternal and Child Health and Health System Strengthening projects. His educational background in Mathematics and Statistics has given him broad knowledge in research. He obtained certificates in Epidemiology and Public Health in Humanitarian Crises from Johns Hopkins University as well as certificate in Programme Monitoring and Evaluation from the University of Zimbabwe. Presently he has been working with the Global Ministries-Global Health in Zimbabwe as a Monitoring and Evaluation Officer (Global Mission Fellows).
Abstract:
Faith leaders are important gatekeepers in disseminating reproductive health messages and influencing positive behaviour change within communities. Faith leaders are seen as the most powerful, visible, and reachable form of authority, even trusted more than governments or non-profit organisations. In addition to providing counsel and advice aimed at enhancing health and wellbeing of the worshippers, faith leaders also play an important role in advocating and influencing what is taught in schools and what services are provided in healthcare facilities. Because of this influence, faith leaders often have an unparalleled opportunity—indeed, a moral obligation—to prioritise conversations about family planning, advocating, and closing the contraception gap.
The overall objective of this study was to ascertain the attitude and activities of pastors and faith leaders in Zimbabwe on the use of family planning methods among their members. The result of this study revealed some faith leaders believed that spreading information about family planning education was the responsibility of the government and tended to avoid such responsibility. However, through training on family planning advocacy much can be achieved.
Thaksin University, Indonesia

Biography:
Mr.Boonruang Khaonuan has been graduated from Mahidol University, with the specialties including community health, health system. Presently he has been working at the Department of Public Health, Faculty of Health and Sports Science, Thaksin University, Phatthalung Campus, Thailand.
Abstract:
This study aimed to project public health professions requirements in Thailand over the next decade. The requirements can be forecasted through the demand and supply projection, while the demand projection relies on a health demand approach, involving only the service setting and population ratio.
At present, there are at least 77 educational institutes which produce public health professional, offering both bachelor's degree program and continuing bachelor's degree program. The public health professional demand projection over the next decade found that if the production capacity of public health professional remains unchanged, the human resources will exceed requirements of the health system in all scenarios as follows: Scenario 1 – Considering the population ratio, 75,626-89,894 persons will exceed requirements; Scenario 2 – in the case that the service system is normally operated, 68,122-82,390 persons will exceed requirements; and Scenario 3 – In the case that the service system places the emphasis on the primary care system intensively without the outpatient service in the tertiary care system, while 25% of the outpatient service will be transferred to the primary care system, 50,830-65,098 persons will exceed requirements.
The findings of the study clearly indicated that public health professional exceed requirements of the health system. According to the recommendations from the research conducted by the Council of Community - Public Health, it is essential to establish standards and core competencies of public health human resources in alignment with changing health system over the next decade, and to take controls and oversee so as to ensure quality and standardized public health educational institutes.
The University of Queensland, Australia
Biography:
Yang Peng is currently a PhD student in the University of Queensland. He is now involved in evaluation the cardiovascular health, using seven American Health Association defined modifiable factors and behaviors, in the general Australian adults. In addition, he is interested in explore the associations between several biomarkers, like folate and C-reactive protein, and the presence and mortality of cardiovascular diseases.
Abstract:
Statement of the Problem: Folate is involved in a number of metabolic pathways. Red blood cell (RBC) folate is a well-established indicator of folate intake. However, studies focused on the association between RBC folate and coronary heart disease (CHD) are limited. The aim of the current study is to investigate the effect of RBC folate concentrations on the presence of CHD in a nationally representative sample of American adults.
Methodology & Theoretical Orientation: We included 22499 participants of 1999-2012 National Health and Nutrition Examination Survey (NHANES) aged 30 to 74 years with RBC folate concentrations, CHD status and responses to co-variates questions. The status of CHD was self-reported. Bio-Rad Quanta Phase II radioassay and microbiological assay were used to measure RBC folate concentrations. Firstly, we treated RBC folate as a categorical variable, based on RBC folate tertiles, and used logistic regression analysis to display the RBC folate and CHD relationship. Secondly, we explored associations using a combination of restricted cubic spline and logistic regression models, stratified by sex.
Findings: 822 participants were self-reported CHD, with a prevalence of 3.65%. After adjusting for several well-established traditional CHD risk factors, RBC folate was positively related to CHD presence in the total population and the association was more pronounced among males than females. A J-shaped pattern was observed in RBC folate concentrations for females.
Conclusion & Significance: Elevated RBC folate concentrations were associated with higher CHD risk. Further investigation is needed to test the association in large-scale follow-up studies.

Biography:
Abstract:
There appears to be increasing evidence of the relationship between infant feeding practices and growth during infancy. Effective complementary feeding has demonstrated observable positive effect on linear growth of a child within the first 24 months of life. It appears that improved complementary feeding is directly proportional to linear growth of a child. Fortification of commonly used food vehicles provides opportunity for increasing nutrient intake during infancy and has potential to improve growth and development dimensions. This review scanned through 186 articles and adopted mini-systematic review through common search engines mainly PubMed, BioMed Central and google scholar. The result based on articles which met the minimum selection criteria identified milk, iodine, maize meal porridge and vegetable oils as recurring fortification vehicles in the context of complementary feeding. Significant impact of fortification on linear and cognitive growth was demonstrated across the included empirical studies. However, the review reflects outcomes that still do not demonstrate direct cause and effect relationships and rather implied meaning.
Massey University, New Zealand

Biography:
Paul Eme is a currently a PhD student of the School of Health Science, Massey University, New Zealand. He had first and second degree in Human Nutrition from the University of Nigeria, Nsukka, Enugu State, Nigeria. He is from Igbo indigenous group with some knowledge on the cultural values of these indigenous peoples. He participated as a Research assistant in collection of data in a World Bank project on 'Food Composition Database for Nigeria' which is at its end stage now. His doctoral research is on developing, harmonizing, validating sustainable diets methodologies and metrics of Sustainable food systems in Pacific Island Countries. He has over 25 publications in the area of nutritional assessments, nutritional testing and evaluations (using rat and human subjects) and development of nutrition education packages. He has advanced skills in advanced data analyses using SPSS, EPI-Info and Epi-Data Softwares.
Abstract:
Statement of problem: Macro and micronutrient malnutrition are public health concerns in most Pacific Small Island Developing States including Kiribati, partly due to monotonous, cereal-based diets that deficit diversity. This study aimed to assess the dietary intakes of adult population in South Tarawa, Kiribati.
Methods: A cross-sectional, community-based study sampled 161 households that were randomly selected from Betio, Bikenibeu and Teaorereke towns. Ethical approval and informed consent were obtained from the respected authority and subjects respectively. Family dietary surveys including 24-hour dietary recall were implemented to assess dietary diversity using Household Diet Diversity Scores. A 3-day weighed food record (a detailed dietary survey analysis) was carried out on the sub-sample (10%) of the sample size. Data were analysed using FoodWorks Pro 8 for nutrient intake and Statistical Product for Service Solution version 21 for descriptive statistics.
Results: The mean ±SD of Energy Density for males and females was 5.00±2.39 kcal/g and 4.39 ±2.64 kcal/g. The majority (87.5%) of the subjects consumed high energy dense foods and only 1.3% consumed low energy dense foods. About 90% of the subjects consumed rice-based dishes, 77.8% consumed flour-based dishes, and 33.3% consumed breadfruit based dishes. Sixty-one percent of the subjects had the lowest dietary diversity, 36.3% had a medium dietary diversity and only 2.7% had the highest dietary diversity. Based on the weighed food record results, the males' subjects of all age groups had an adequate intake of riboflavin, niacin, vitamin C, iron and zinc but had consumed excess protein, sodium and magnesium and low intake of potassium and calcium. The females' subjects had an adequate intake of vitamin C, iron and zinc but had consumed excess protein, sodium and magnesium and low intake of potassium and calcium. Conclusion: Nutrient inadequacies are prevalent among the households in South Tarawa. Recommendation: Food-based dietary diversity approaches are highly recommended.
The Australian Colleague of Physical Education, Australia
Biography:
Trevor Clark's main area of interest is focussed on improving sports performance, reducing sporting injuries and the maintenance of health and well-being post-retirement from sport. Most of his recent focus has been geared toward sports concussion. Technology is transforming the way coaches, teams and individual athletes track, monitor and identify injury. By analysing factors – such as movement speed, force, distance and possession, it is possible to track and measure potential mechanisms of injury. Coaches and athletes can develop a better understanding of the mechanisms of injury through the use of specialised linear and rotational force transducers applied directly on to athletes. We are also striving to develop better methods of managing injuries once identified and diagnosed. Guided by evidence and best practice we are aiming to develop protocols for the long-term management of health as a result of injuries sustained in sport.
Abstract:
Māori male participation in rugby league is prolific at all levels in New Zealand however rugby league has a high incidence of injury. The demands of the sport require players to be athletically fit, strong, and healthy during their playing careers. But does any health advantage remain once retired from participation? This is the first exploratory health study of Māori men who have retired from playing competitive rugby league in New Zealand. It uses Māori methodology research by Māori, involves Māori, for the benefit of Māori. A mixed method approach both quantitative and qualitative also contributes substantial evidence.
This study researched four groups of ex-players at increasing levels of engagement with 154 involved in the initial survey assessment. This was followed by a detailed analysis of 25 players who were assessed on multiple measures of health. This process was repeated 18 months later with 15 returning respondents and elaborated on (A) Physical well-being post-play; (B) Injuries experienced during play (through a retrospective analysis); (C) Self-assessed well-being; and (D) Change over time for a small group. Lastly, 10 players took part in kanohi ki te kanohi interviews so the players could tell their own stories in more detail.
There was evidence of a positive reduction in body weight, improved cardiovascular fitness and increased motivation in some players simply through their participation in this research (Hawthorne or observer effect). Whānau (family) was a strong feature in the stories from these men. This research explored a previously under-researched area and provided insight into Māori male health. Most importantly it confirms there is a strong potential for intervention to improve and maintain health status for retiring and retired Māori rugby league players.